Unlock Investment Success.
Navigating the path from investor-readiness to successful funding.
For the vast majority of startups, attracting investor interest is a daunting challenge. Many promising ventures are overlooked, struggling to stand out in a crowded market. We understand the hurdles you face and are here to help you navigate the complex path to securing the funding your startup deserves.
We specialise in working with

two

distinct groups of start-ups:
those who are just starting and may not know how to structure their journey to secure investment, and those who have faced setbacks, including negative feedback from investors. Our approach is tailored to each unique situation, providing a clear roadmap and expert guidance to transform your startup into an attractive investment opportunity.
Investor-Readiness Transformation
We prepare your startup for investment, working through crucial phases like: Validating your Business Model, define key performance indicators (KPIs) to showcase growth potential, creating a solid Business Plan and Financial Model, creating compelling pitch decks and prepare for an efficient Due Diligence process ensuring investors have all necessary documents and information.
Feedback Evaluation & Enhancement
we help you turning Investor Critique into Strengths. We conduct a thorough assessment of any negative feedback received from investors, meticulously analysing their concerns and critiques. We help you to transform investor feedback into actionable strategies, helping you address the shortcomings that may have hindered your fundraising efforts.
Valuation & Investment Process Simulation
We employ industry-standard methodologies to provide you with valuation ranges of your startup. This valuation support serves as a powerful negotiating tool ensuring you get what you deserve. We demystify the often-complex contract clauses, explaining their significance and implications, empowering you with a clear understanding. We identify potential risks and challenges that may arise during the investment process and provide strategies for mitigating them.
Fundraising support: Leveraging our network to secure funding.
We tap into our extensive network of investors, venture capitalists, and funding sources to connect you with potential backers. We tailor our outreach efforts to match your startup's unique profile with investors who are actively seeking opportunities in your industry. We stay engaged throughout the fundraising process, ensuring that commitments are met, and investors are onboarded seamlessly.
Concepts2Capital is a consulting firm led by its founder, offering services tailored for startups seeking investment.
Ten years of experience

in scouting, investing and divesting of high tech companies.
I am Eligiusz Skwara, a 44-year-old professional with a background as the former Investment Manager at Leonardo Venture, a prominent High-Tech Venture Capital fund based in Germany. Prior to my role at Leonardo, I dedicated five years to Ernst & Young, specializing in transaction advisory services, including due diligence and M&A support for various corporations. My educational background includes a Business Administration Diploma from the University of Mannheim and a Master of International Business degree from Macquarie University in Sydney.
"Freely paraphrasing Sepp Herberger: After the funding round is before the funding round. Staying investor-ready demands a commitment to delivering on your promised business and financial plan. I specialize in guiding start-ups to not only secure initial investments but to consistently meet and exceed expectations, ensuring sustained investor confidence for future rounds of funding."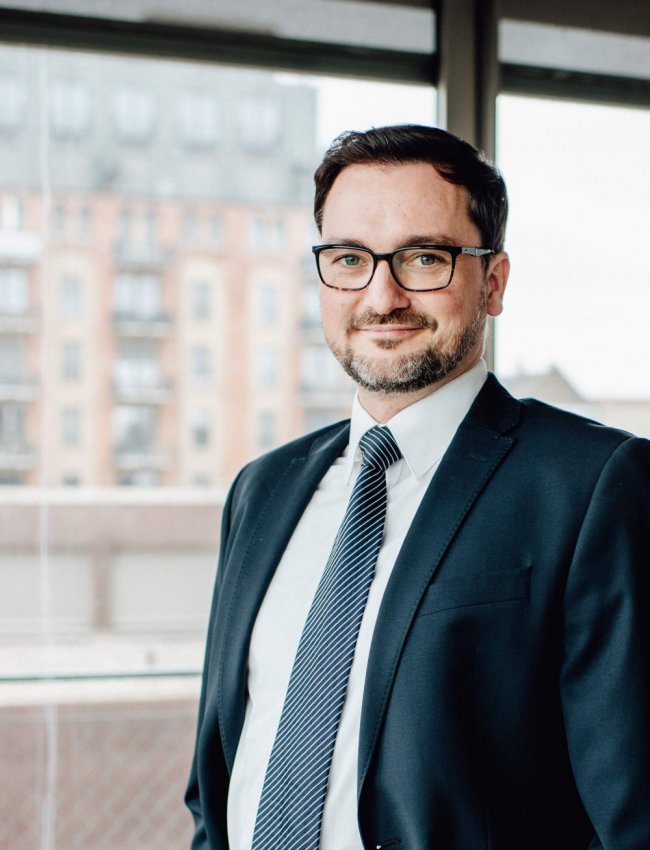 How I work?
Decades of Versatile Experience
With over ten years of experience that includes roles as a venture capital investor, M&A advisor, and founder, I offer a well-rounded perspective. I've been on both sides of the table, allowing me to understand the intricacies of start-up challenges, investment criteria, and the entrepreneurial journey.
Insightful Investor's Lens
My background as a venture capital investor means I can see start-ups through the eyes of those who provide funding. This unique viewpoint enables me to help start-ups align their strategies and presentations with what investors seek, increasing their chances of securing vital funding.
Battle-Tested Founder's Perspective
Having walked in the shoes of a founder, I understand the challenges, risks, and triumphs of building a start-up. I bring practical insights and strategies for overcoming obstacles, optimizing operations, and achieving growth, which can be invaluable to start-ups looking to scale.
Contact
Tel: +49 621 / 121 811 95
E-mail: info [at] concepts2capital.de
Visitor address
C-HUB / co. DOCK3
Hafenstraße 25-27
68159 Mannheim