Venture Capital Playbook

applied to management consulting.
We are partners for corporate innovators, start-ups & early stage investors.
What are Venture Capitalists good at?
Identify and build business models that can truly TRANSFORM industries.
Identify and manage VALUE INFECTION POINTS of business models.
Manage multiple projects at the same time to make sure not to miss winners.
Identify, build and manage TEAMS that are able to execute business models.
Consulting and implementation.
We strive to be a seamless extension of your innovation, start-up or investment team. Here is how:
Business innovation strategies for corporates
We formulate and implement strategies that will allow you to effectively and efficiently implement transformative business model innovation to your INNOVATION STRATEGY. How? By applying venture capital methods on how to identify, build, de-risk and manage BUSINESS MODEL PORTFOLIOS. Why? In our view only this approach offers a significant growth potential and resilience against unexpected market changes. It is a holistic approach which not only manages in-house innovation projects but also allows for collaboration with innovative EUROPEAN start-ups.
Investor Readiness for start-ups
We start with a holistic analysis of three relevant questions investors need to answer: 1. is your startup a good INVESTMENT OPPORTUNITY in terms of team, competitive advantage, market opportunity, business model and go-to-market strategy, 2. does it show relevant TRACTION and 3. which VALUE INFLECTION POINTS have already been achieved and which are to happen next. This analysis is the basis for a holistic action plan to accelerate the fundraising process and to position the company for the long run.
Portfolio Management for start-up investors
We offer our clients portfolio management as a service. We help to formulate a sound investment thesis and scouting strategy. We generate unique in- and out-bound deal flow from own source within your target sectors, stages, & geographies. We support and manage the investment process from pitching till closing, including due diligence support and documentation of the decision making process. After an investment we are external sparring partners for you and your startups, to ensure a smooth collaboration - including conflict mediation. We also assist with monthly investment controlling, examine exit options and lead the M&A process till exit.
Concepts2Capital is a founder-operated consulting company providing services for corporations and early stage investors.
Ten years of experience

in scouting, investing and divesting of high tech companies.
My name is Eligiusz Skwara, I am a former investment manager of Leonardo Venture – a Germany based, publicly traded High-Tech Venture Capital fund. I joint the company with the mission to support the team with the management of the current portfolio and the delisting process of the fund. I stayed at Leonardo for 3 years before I founded Concepts2Capital in 2013.
Before I joint Leonardo, I worked at Ernst & Young in the transaction advisory department for five years providing due diligence and M&A services to a variety of corporations.
I hold a Business Administration Diploma from the University of Mannheim and a Master of International Business degree from the Macquarie University in Sydney receiving also the Macquarie University Prize for Investing in Emerging Markets in 2005.
"Top quartile performance in early-stage engagements results mainly from access to a great deal flow, a non-monetary value-add strategy and a portfolio construction that draws attention to the power of law."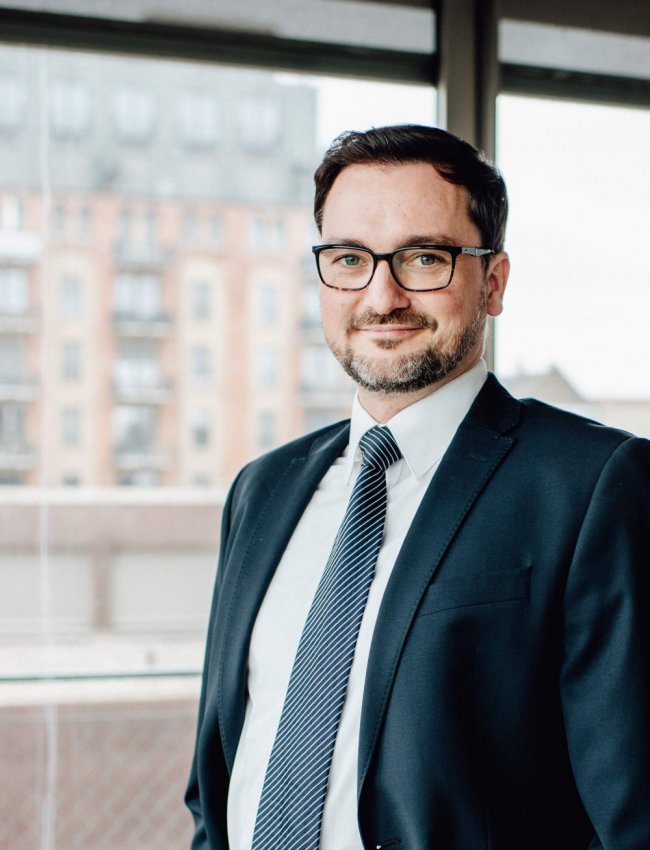 How I work?
I have access to a great deal pipeline
feeding from a mix of reliable sources, including corporations, accelerators, universities, business angels and industry experts and the start-up community – on a pan-European scale.
I create value by providing strategic guidance
and company building support. With very few exceptions, founders of technology start-ups lack business development and management skills. For those founder teams I help to bridge this gap.
I strive to create mutually beneficial relationships
between start-ups and my clients. Having been on both sides of the table, I know what separates start-ups and companies or investors. By working closely with both parties, I try to bridge the gap and create a win-win situation where goals are being met.
Contact
I support you in successfully engaging with start-ups.
Tel: +49 621 / 121 811 95
E-mail: info [at] concepts2capital.de
Visitor address
C-HUB / co. DOCK3
Hafenstraße 25-27
68159 Mannheim